The Farm is a wonderful place that has many amazing features. There are many things to do at the Farm. You could go fishing in one of two ponds that have many different types of fish, 8 to be exact. You could also take a walk on one of the many trails through the woods. You can explore on your own or follow one of the five named trails: Anne's Trail, Christopher's Trail, Don's Trail, Tom's Trail, The Top Circle and Patrick's Trail.

There are three apple orchards, a cherry orchard, a chestnut orchard, a peach orchard and a garden with many types of fruits and veggies. Some of the fruits at The Farm are blackberries, blueberries, the famous "Down blackberries" grown in the "Jungle", grapes, and raspberries. Some veggies that are grown at the farm are: beans, potatoes, tomatoes, beets, onions and asparagus.
There are four bridges that run over the creek. There is also a 1/2 mile long paved path around the upper field. There is a Kabota and a golf cart and an indoor pool. The Farm was been the location of the 2019 Kopp family picnic and it was the place where Grace O'Connor (A granddaughter of Anne & Fran) had her highschool graduation party.
I hope you enjoyed seeing The Farm today. Don't forget to share your favorite Farm memories with us. Please use the email on the contact page.
The statue of Blessed Mother Mary

The plaque on the Blessed Mother

Fun Fact:
---
The Farm Website is written with 3,604 LINES OF CODE!.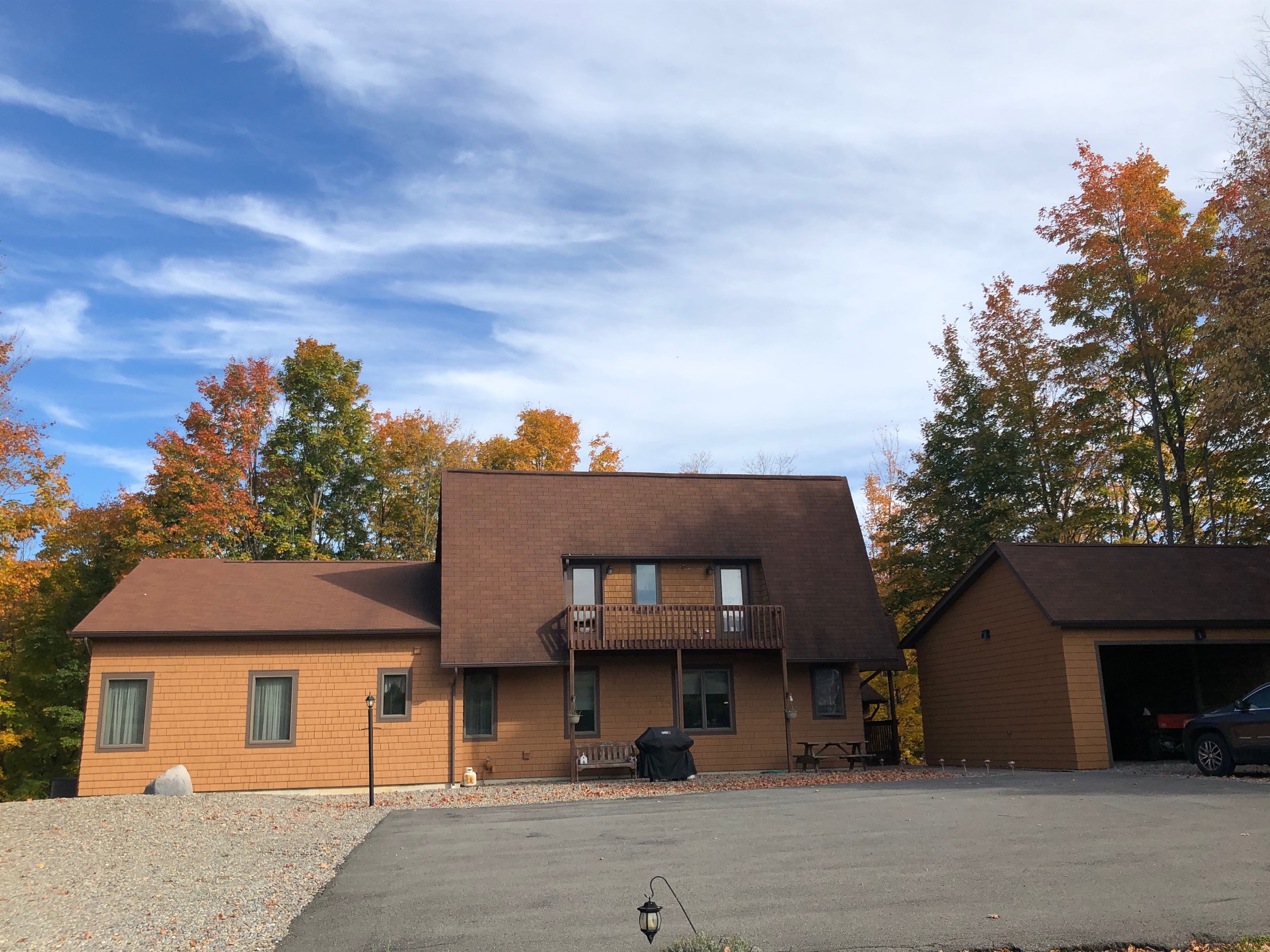 The House