The Trails
The Trail Signs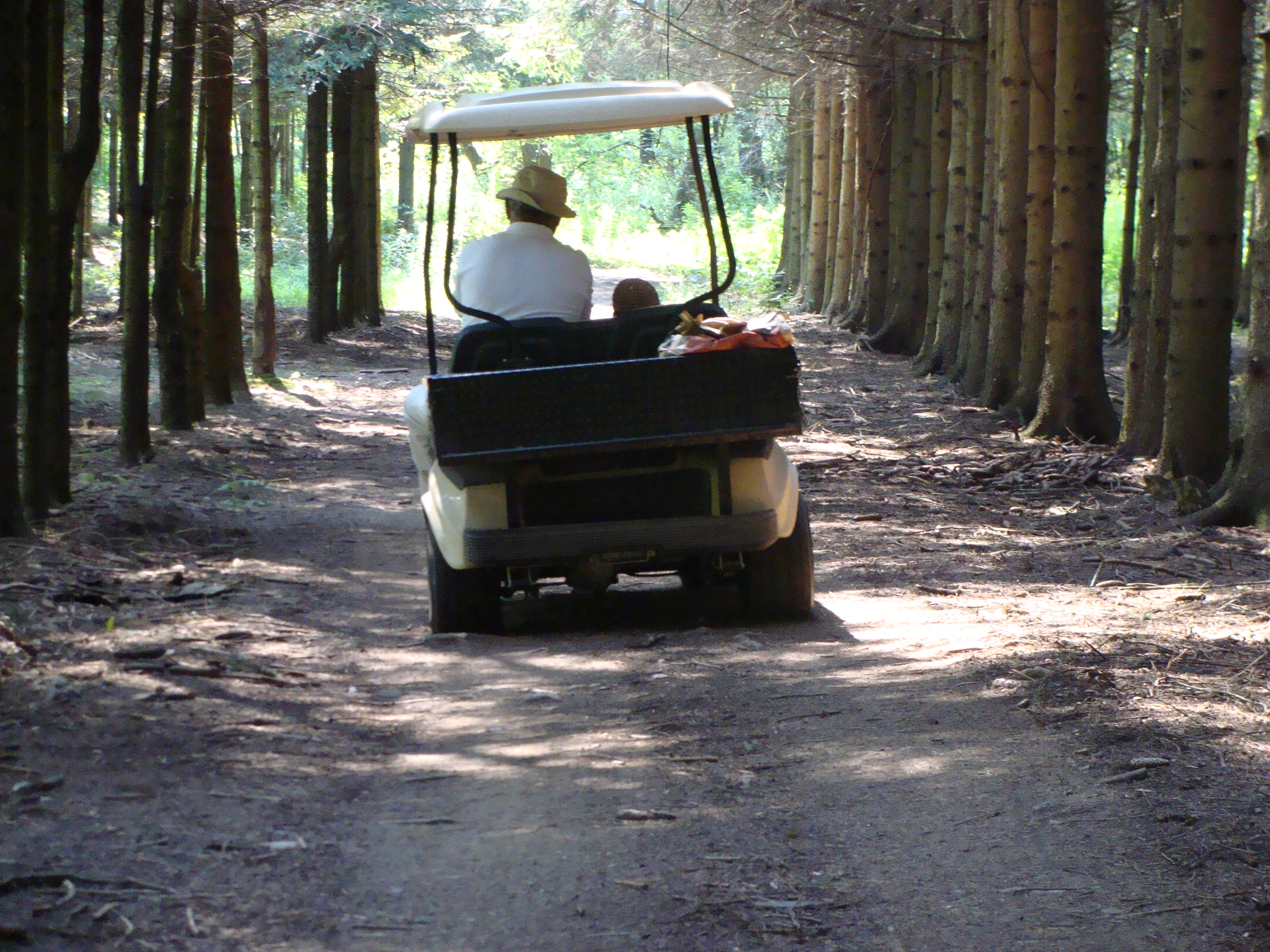 Grandpa and Christopher riding in the Cart on the way to the Ponds
The Farm from the Air
Shot by DJI Mini SE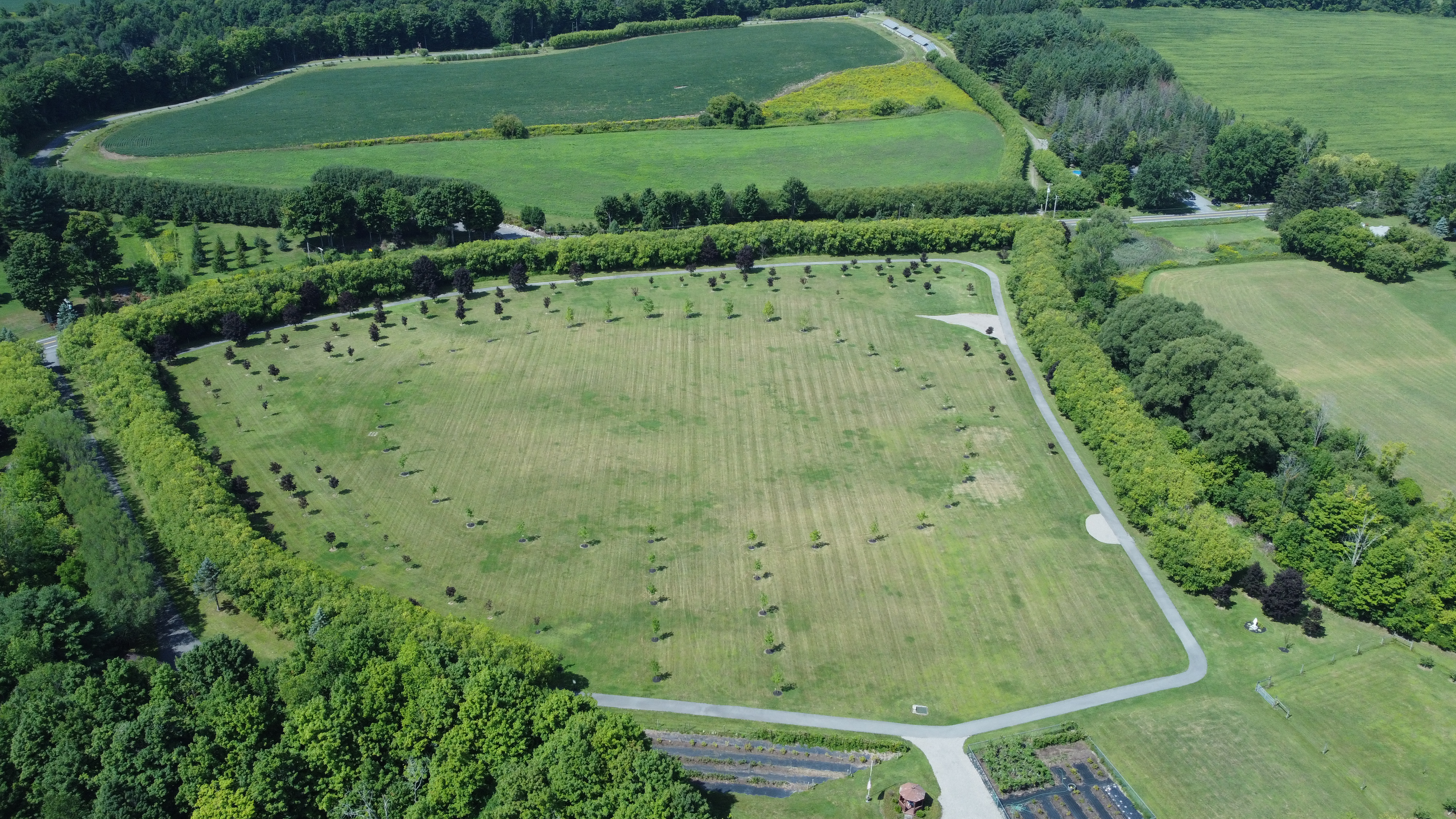 The Tree of Life at The Farm
Shot by DJI Mini SE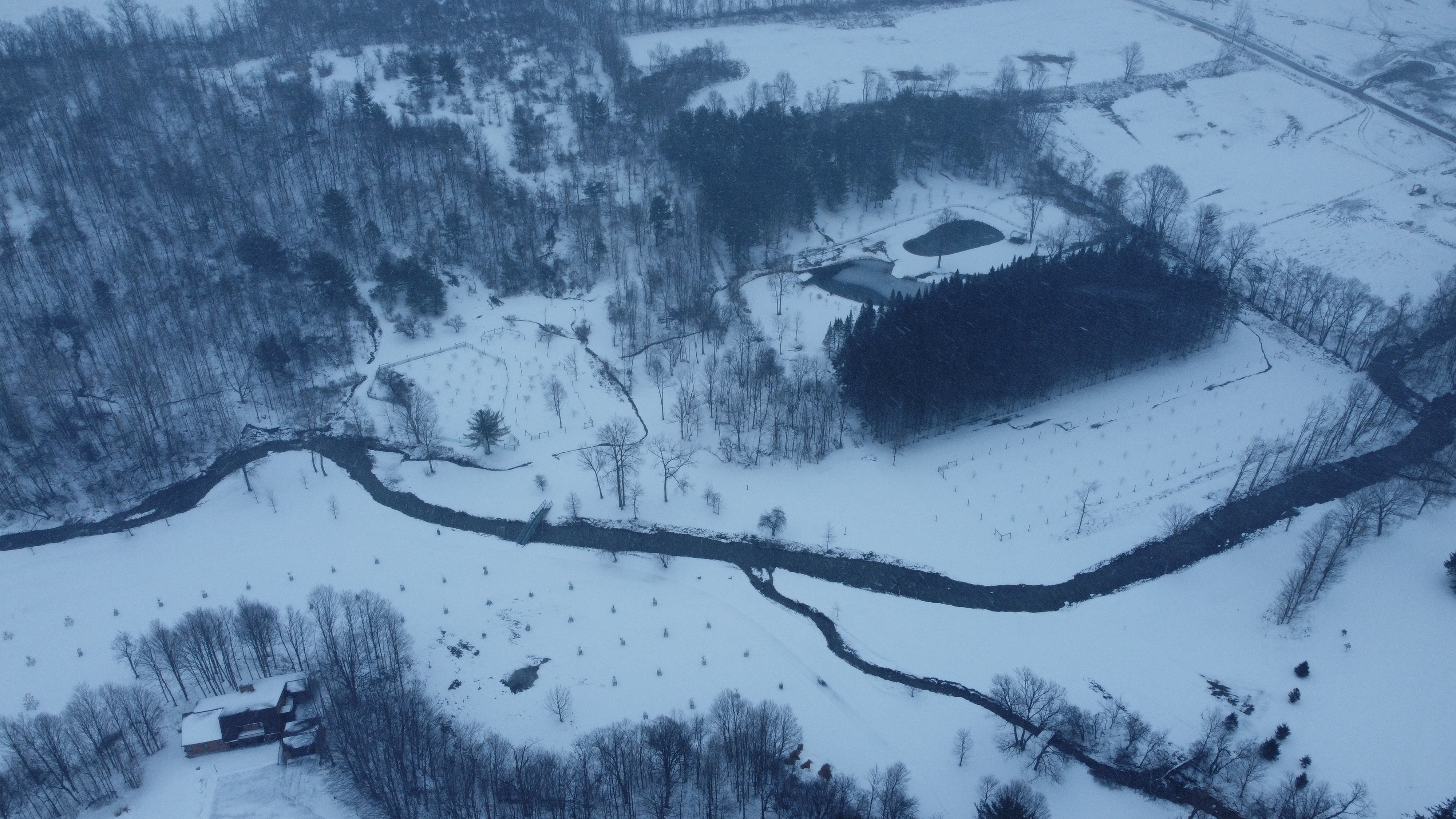 Down below in the snow
Shot by DJI Mini SE
The Old Oak Tree
This tree is 17 ft in circumference

The view of the upper field during fall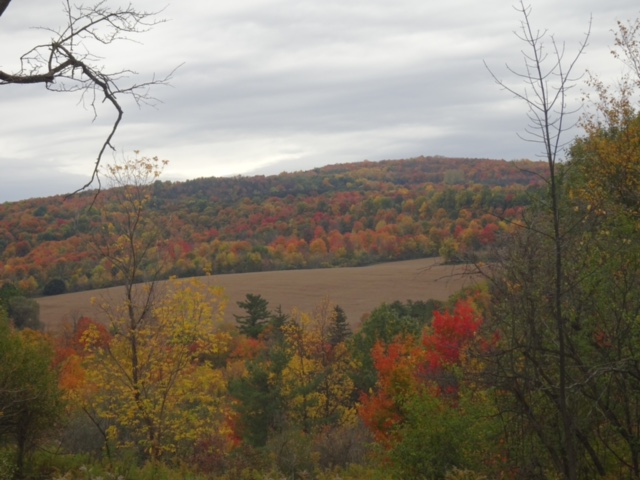 The view from Anne's trail near the Old Oak
taken 10/12/20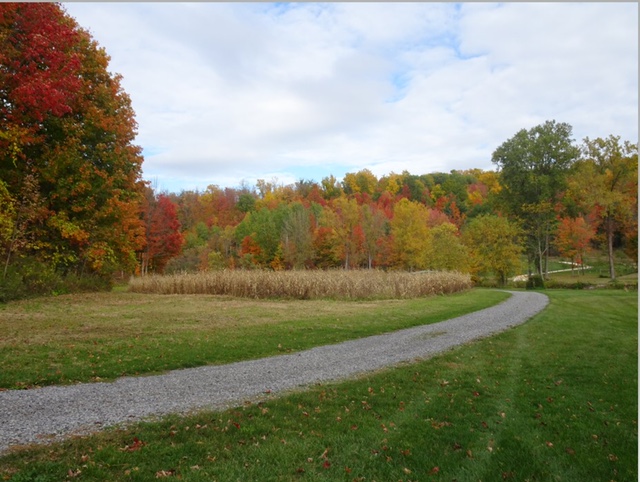 "Down Below"
taken 10/12/2020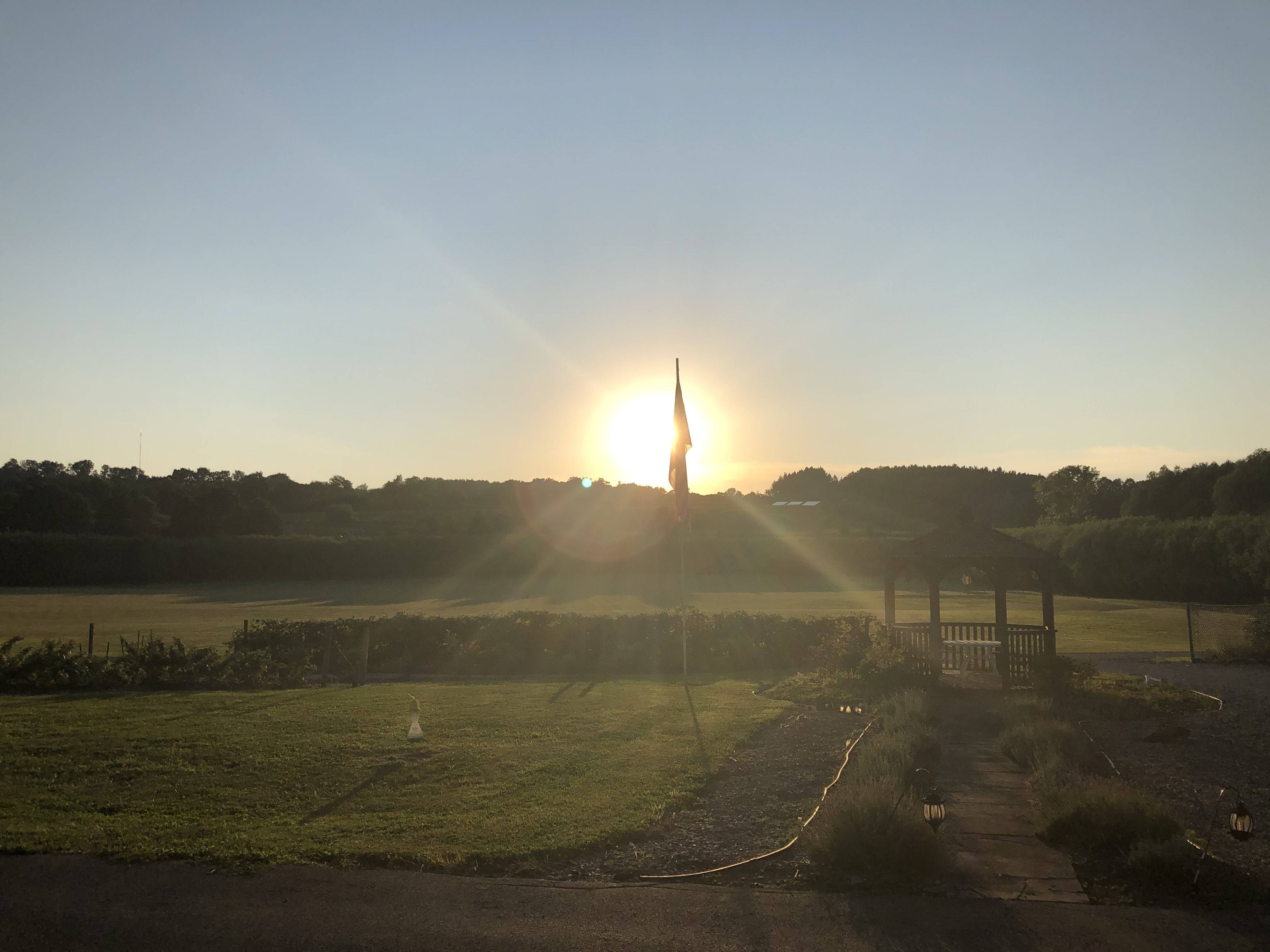 The Upper Field at Sunset
Brendan and Patrick riding in the Kabota and drinking Arnold Palmer Ice Tea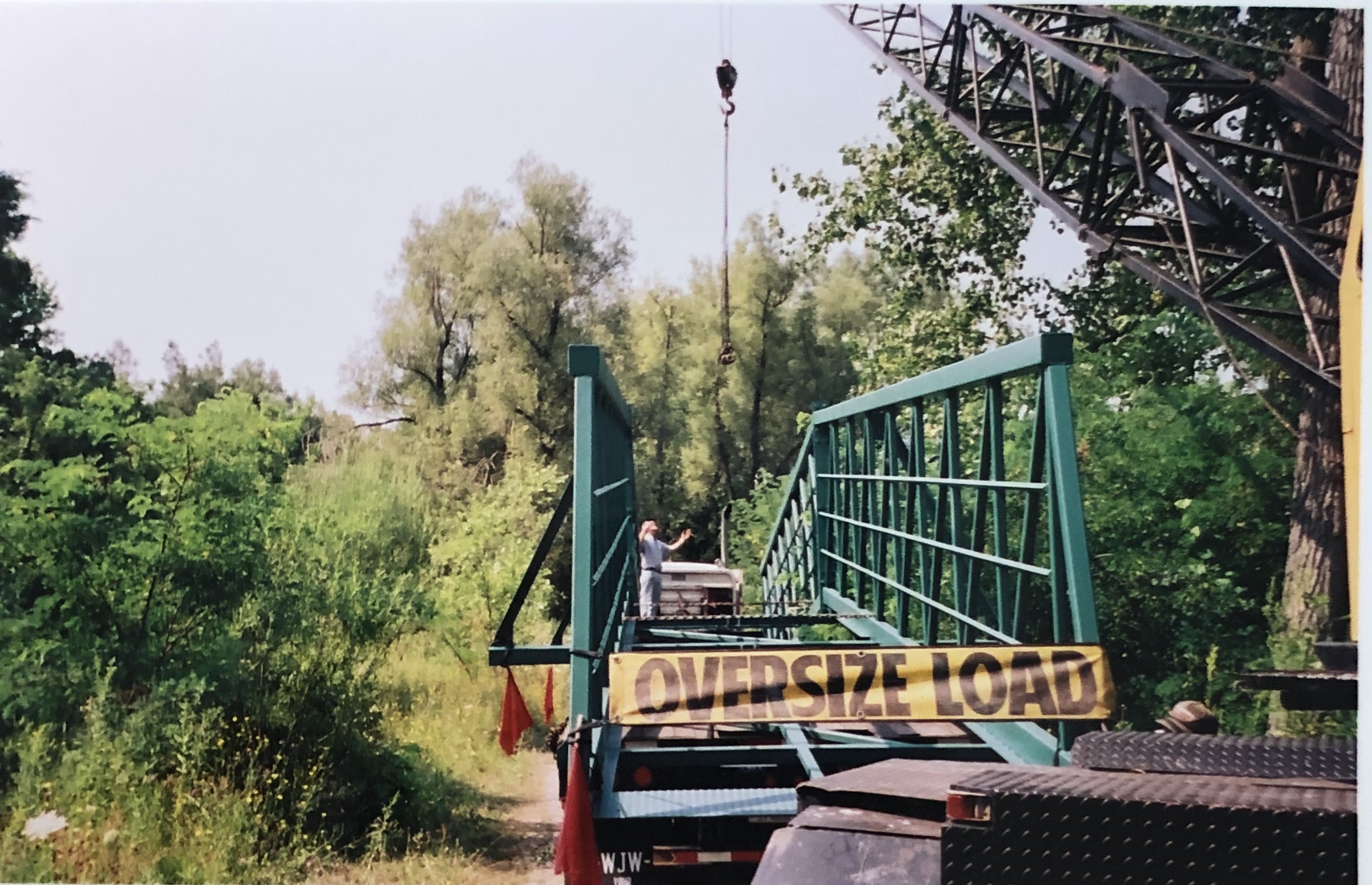 Alice's Bridge

being placed so Grandpa's mother could go fishing.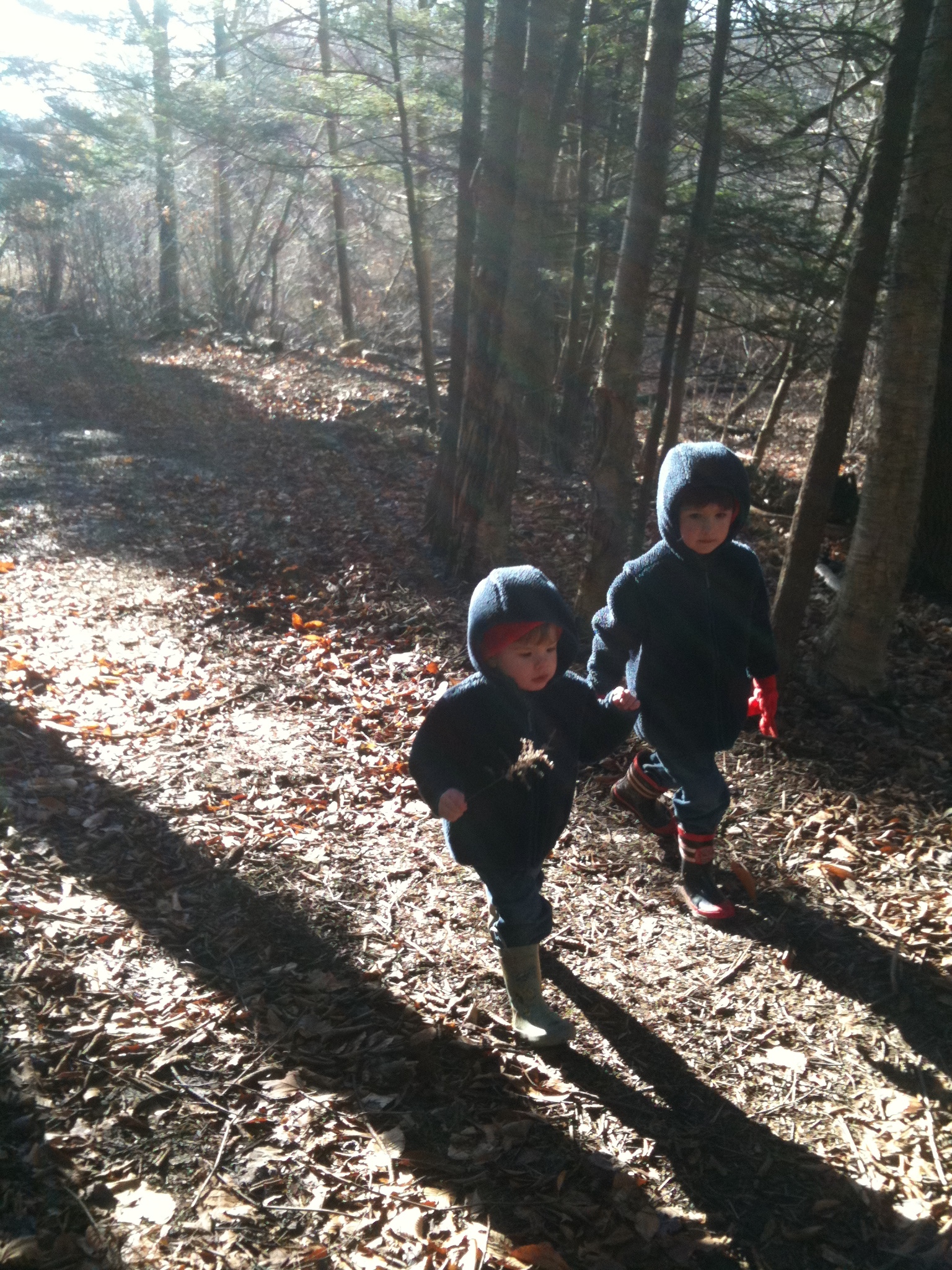 Christopher and patrick walking on Tom's trail
Aunt Carrol Standing on the walking bridge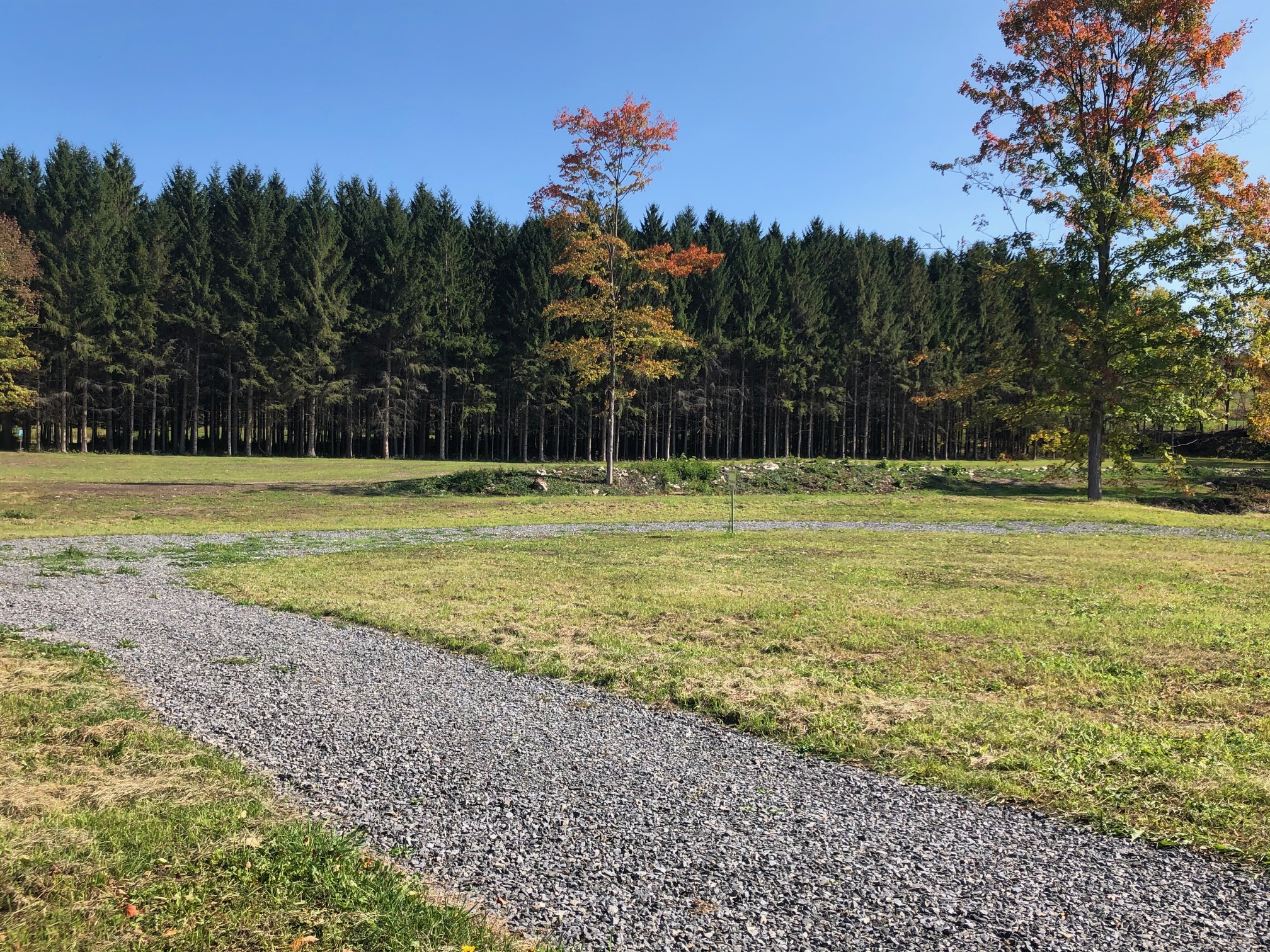 The way to The Ponds
(The way to Heaven)
Patrick Walking throught the Trees
6 / 11
Patrick (left) Ellen (middle) and Chrsitopher(right),
Walking on Don's trails.
7 / 11
Pat (Back), Christopher and Grandpa riding the golf carts in the trails..
8 / 11
Patrick's dams made out of rocks in the stream.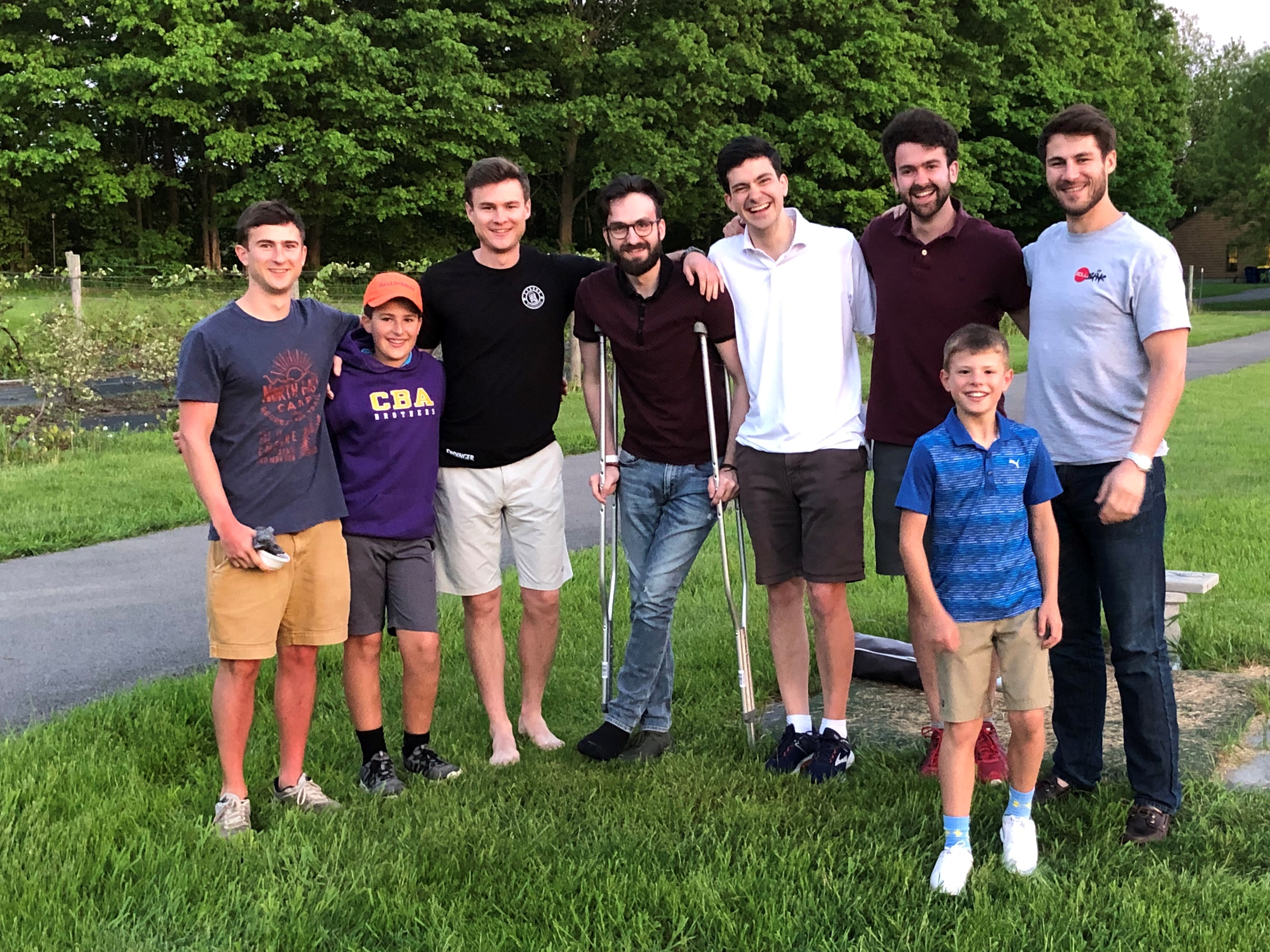 A Bunch of the the cousins on the upper field on
5/26/19
Fran teaching Patrick to drive the Kabota
11 / 11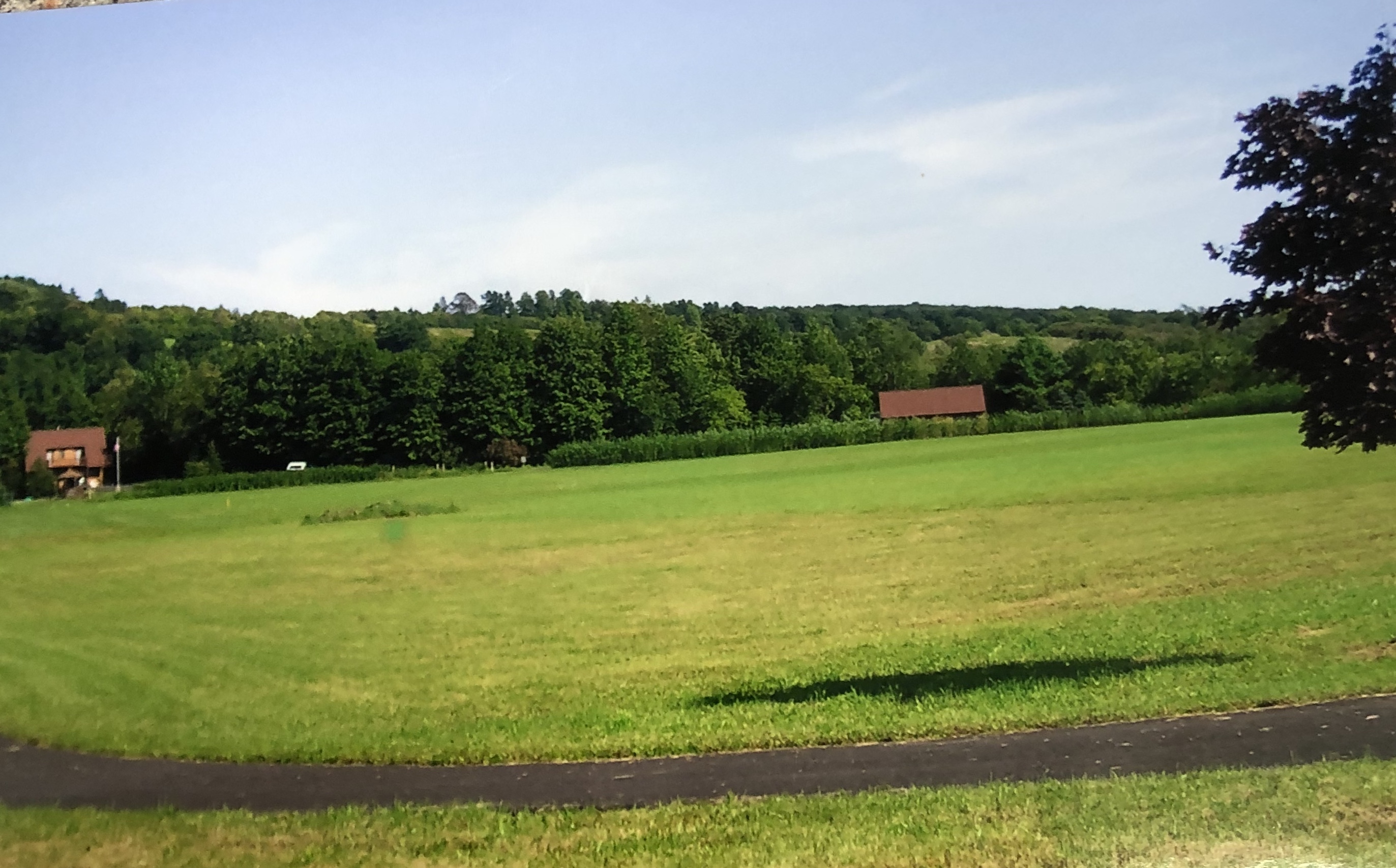 The upper field
❮
❯
This is a video of the The plow planting corn in the lower
To view this video on Youtube Click here
Mike and Michelle's time at The Farm
Mike and Michelle walking on the trail near Jerry's bridge
To view this video on Youtube Click here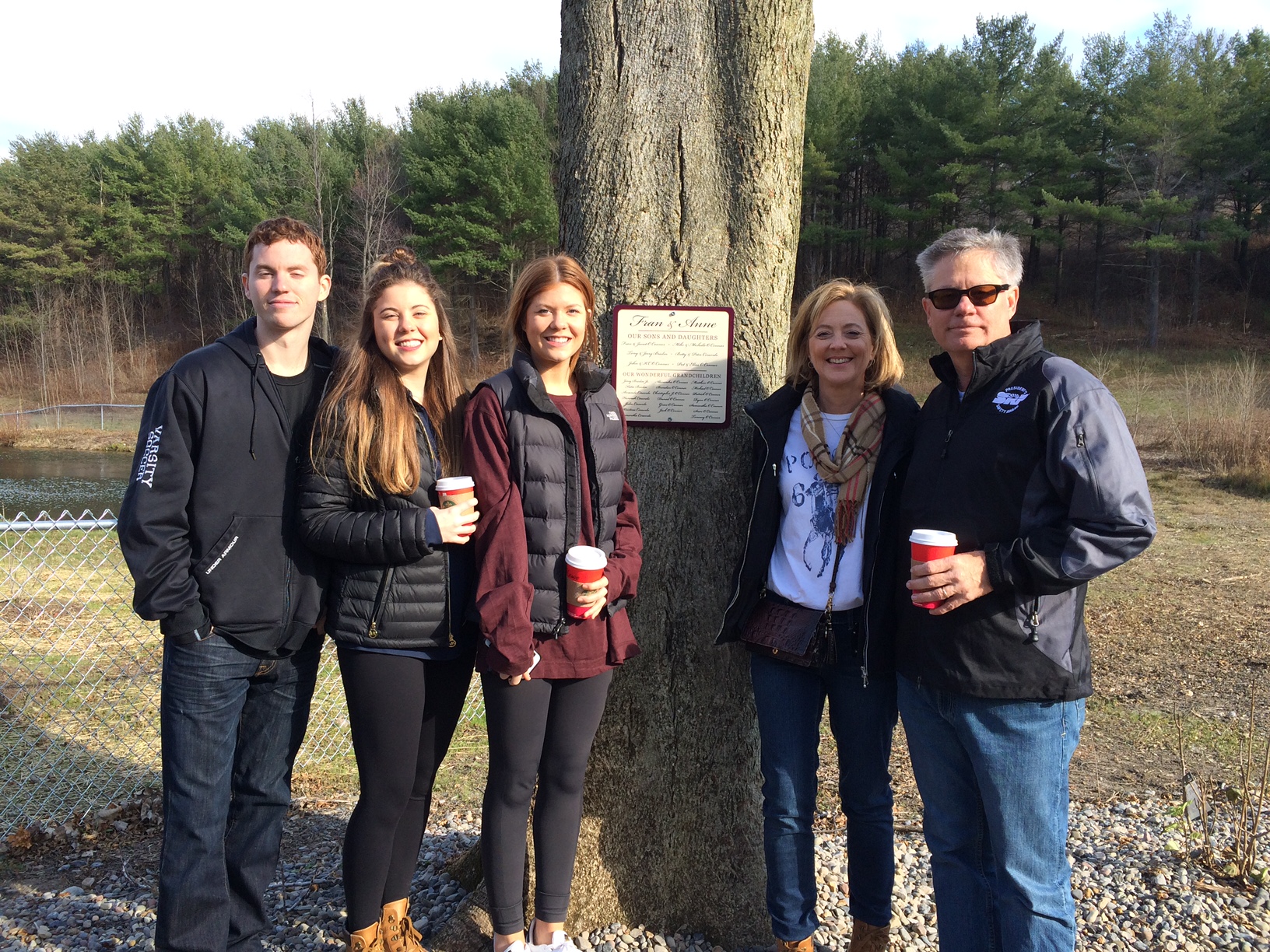 The Triplets, Mike and Michelle near the ponds
(Picture Taken on 11/26/15)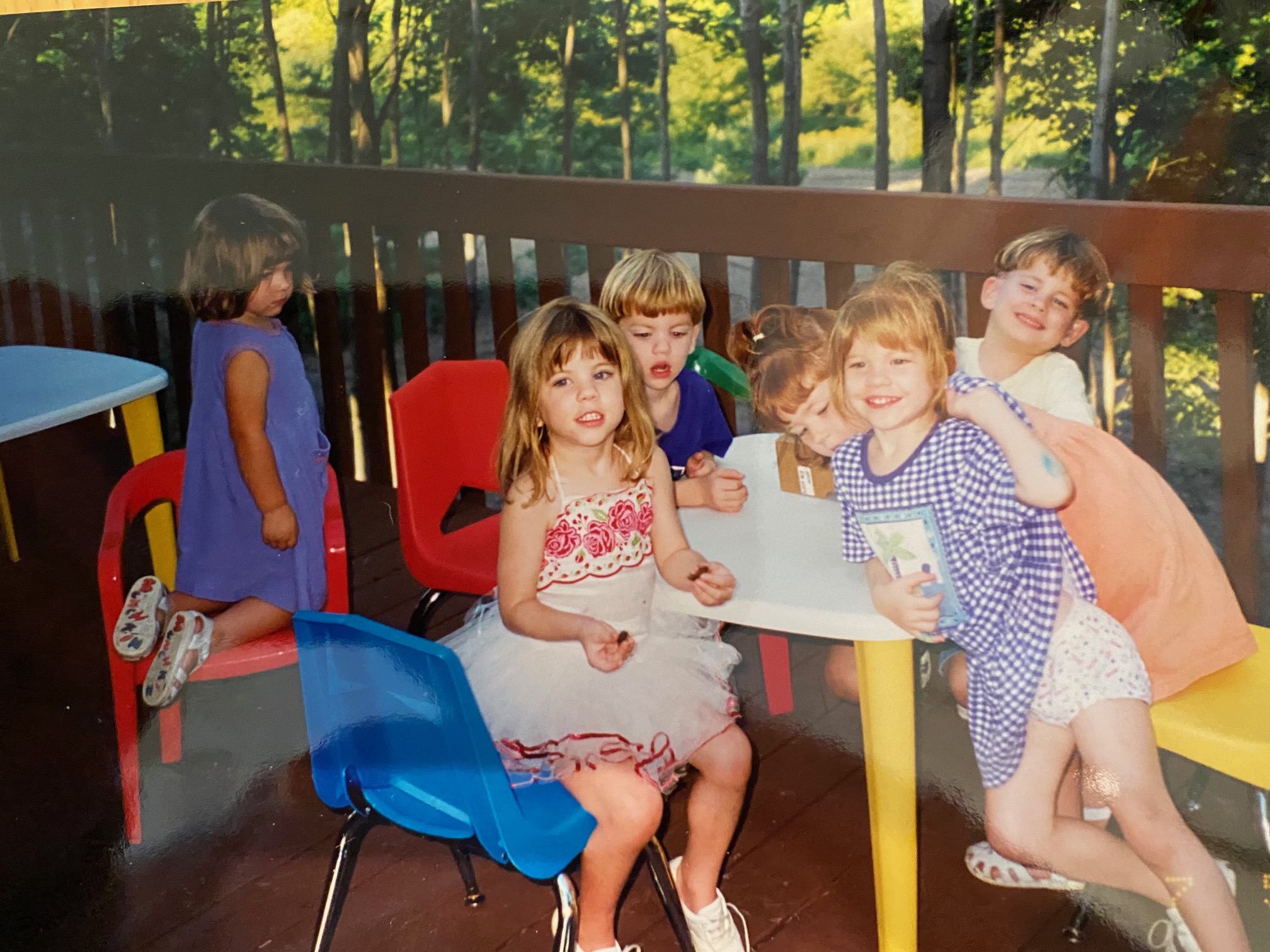 The triplets on the deck at the house.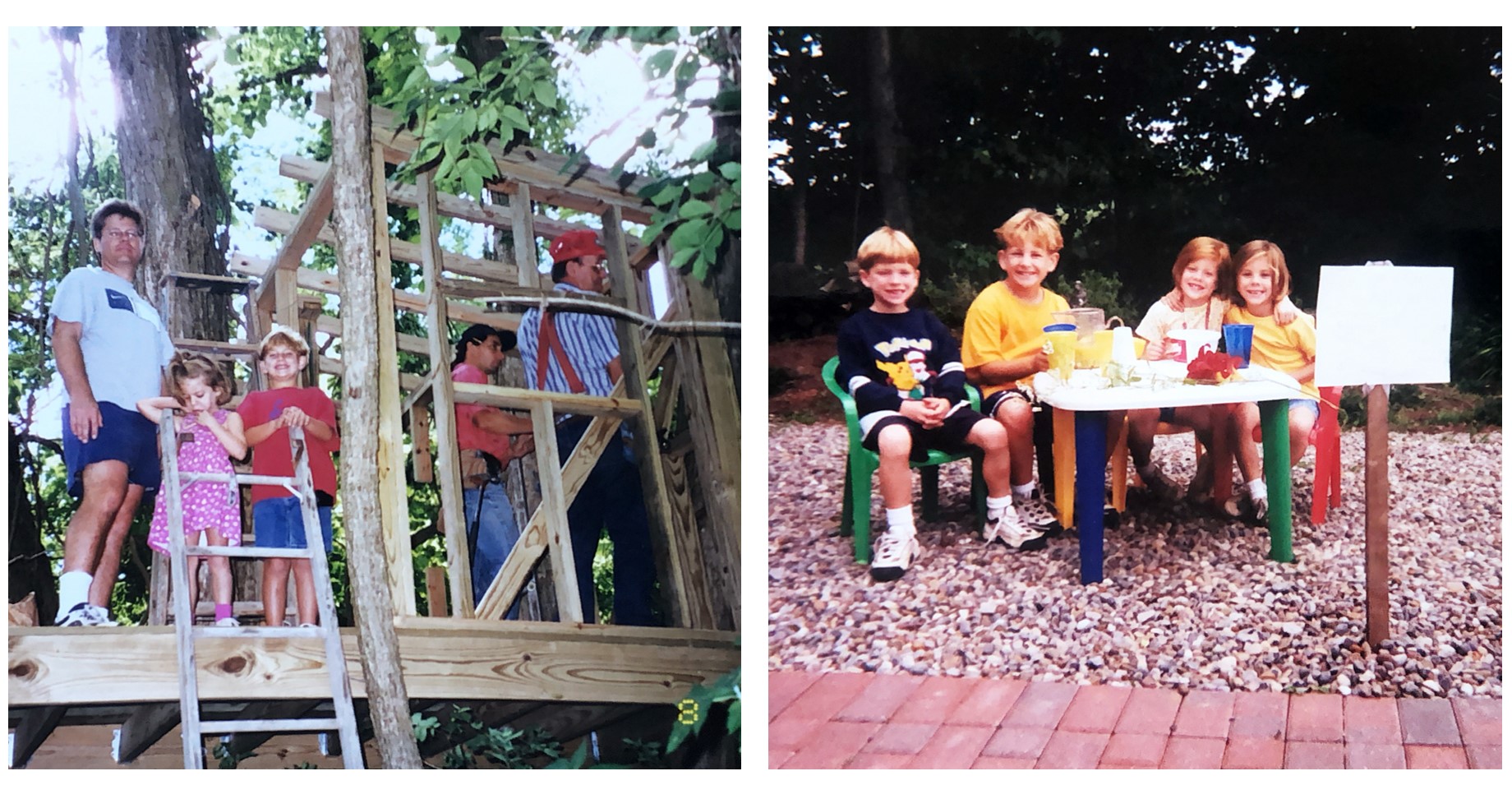 Mike, Matthew and Alex in the old tree while it is being built (right)
The Triplets having a picnic at the house. (left)
Mike and Matthew (left) and Fran and Matthew (right)
The Trail Distances
---
Key
Red = the trails
Blue = the stream or the ponds
Grey = The gravel path
Black = Watervale road
Blue Circle = THE OAK TREE

---
Anne's Trail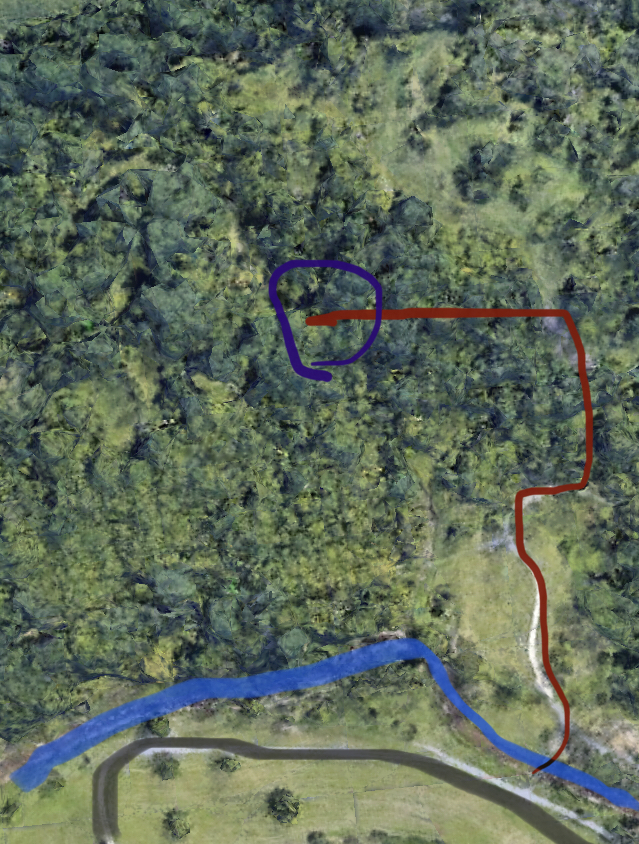 Distance = 1.14 mi or 5,992.8ft
THE OAK TREE is 17 ft in circumference This trails goes up 168 ft in its highest point
(start height is the green bridge)
Chrsitopher's Trail
Distance = .5 mi or 2740 ft
This trails goes up 17 ft in its highest point
(start height is the green bridge)
Don's Trail

and

Tom's trail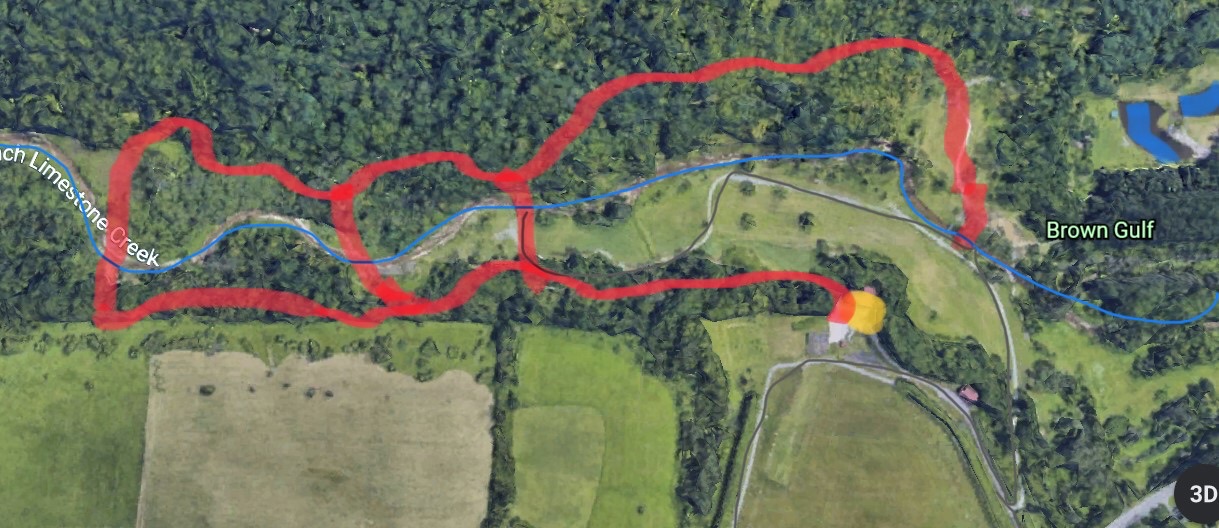 Distance --mi or ----ft
This trails goes up -- ft in its highest point
(start height is the house)
Don's Trail
Distance = -- mi or --ft
This trails goes up -- ft in its highest point
(start height is the house)
Tom's Trail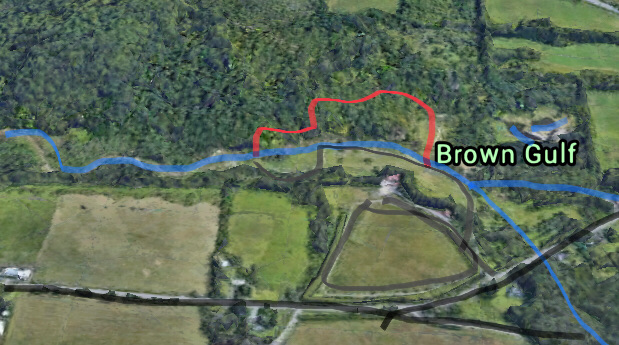 Distance = -- mi or --ft
This trails goes up -- ft in its highest point
(start height is the The Top of the Apple Orchard)
Top Circle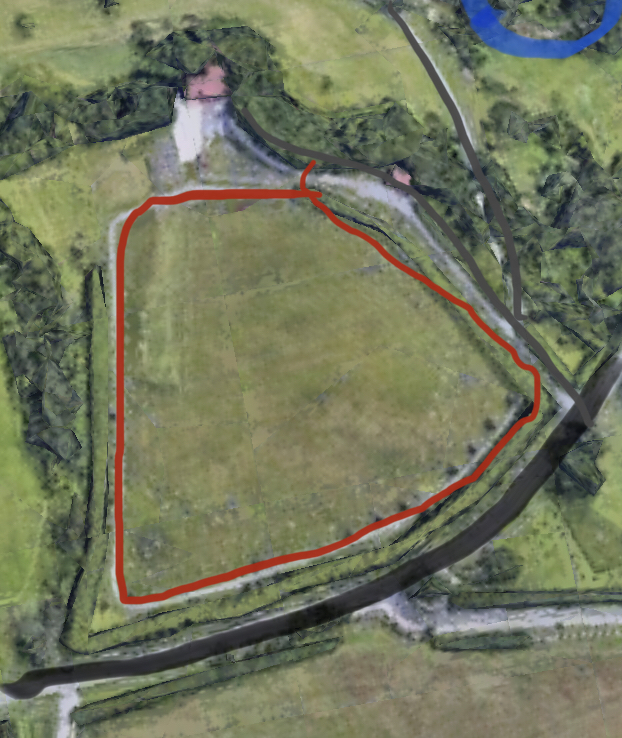 Distance = .45 mi or 2376ft
This trails goes up -- ft in its highest point
(start height is the entrance of the circle)
Patrick's Trail (New)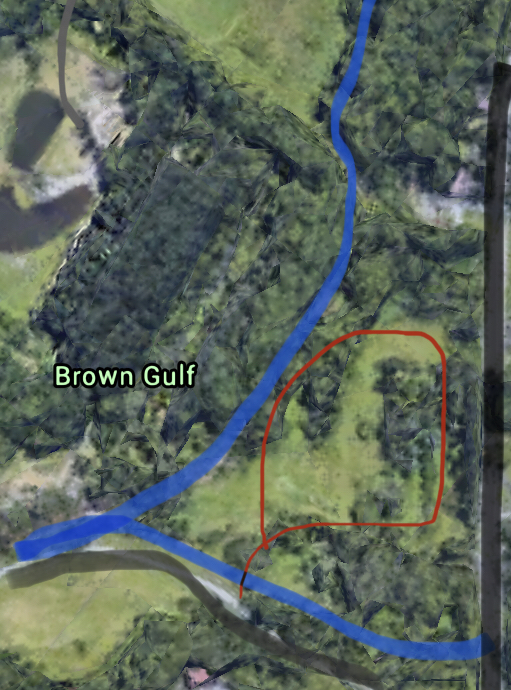 Distance = .28 mi or 1478.4ft
This trails goes up 22 ft in its highest point
(start height is the concrete bridge)
Credits
Distances counted by an Apple Watch gen 3&reg and FitBit Versa Lite&reg
Satalite photos from Google Earth&reg